1/4 SCALE TAILWHEEL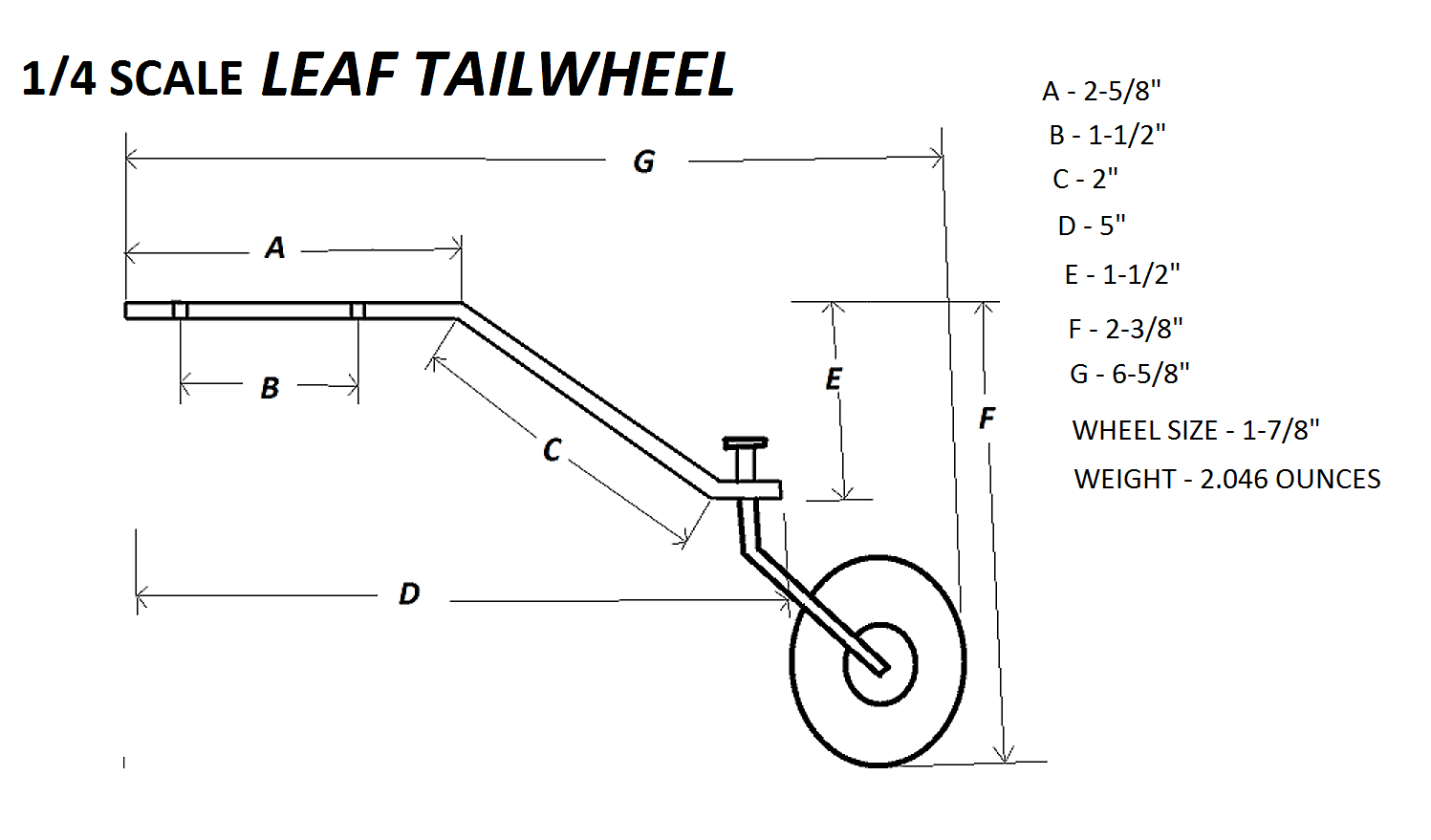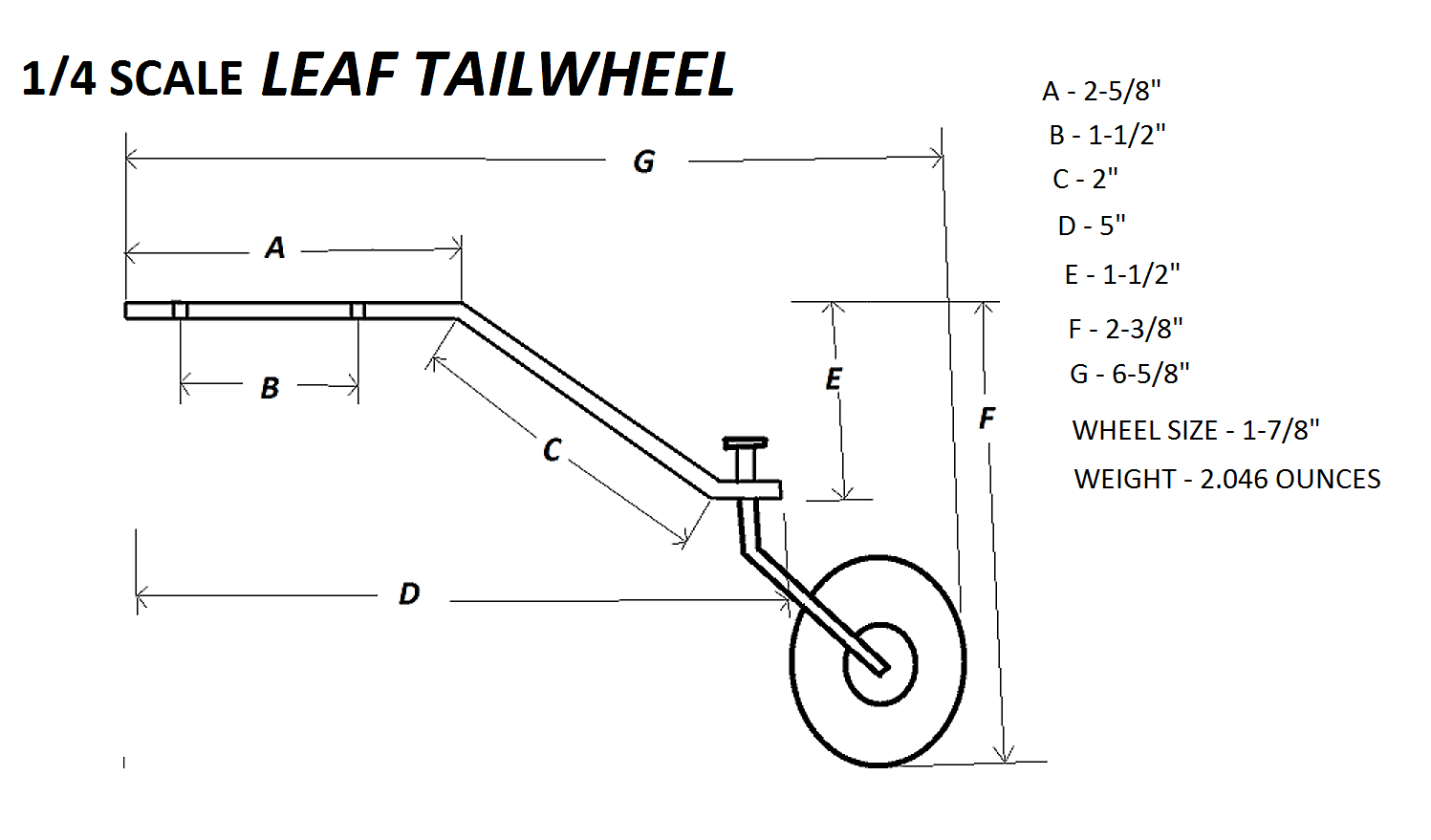 sale
1/4 SCALE TAILWHEEL
THESE CASTERS ARE MADE FROM 6061 T6 ALUMINUM BAR STOCK.
THE STRUTS ARE SPRING STEEL.
THE BALL BEARING CAN BE ADJUSTED FOR THE TURNING RATE THAT IS REQUIRED.
SPRINGS AND MOUNTING SCREWS ARE INCLUDED.
ALSO COMES WITH A SCALE LIKE RUDDER HORN.
SPECS: 6-5/8" LONG 2-3/8" HIGH
1-7/8" WHEEL- HIGH IMPACT GRAY HUB
BOLT SPACING 1-1/2"
WEIGHT: 58 GRAMS OR 2.046 OUNCES